PROBATE, TRUSTS, & ESTATE PLANNING ATTORNEY IN DOWNEY, CALIFORNIA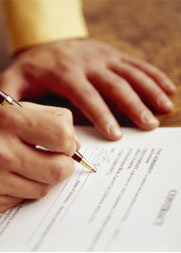 Estate planning is a part of life. All families need to consider what tomorrow may bring. Careful estate planning helps to ensure a smooth transfer of property and assets from one generation to the next. It also can address specific, known events that need to be prepared for.
At Orloff and Associates, we provide trust and estate planning for clients located in and around the Greater Downey, California area. Our firm works to advise clients of the available tools and instruments that are used when drafting trusts, wills and how they can be crafted to best serve our clients needs.
Trusts
Trusts are a powerful and flexible tool for estate planning. You may fund a trust with specific assets for a specific purpose, or you may move all of your assets into a trust for tax planning. Trusts permit an estate to avoid probate and the public disclosure that accompanies the probate administration process. We examine your assets and provide advice as to which type of trust would be best suited to your goals, whether to minimize your taxes, creating a gift for a charitable organization, or setting up a special needs trust for a disabled family member.
There are many different types of trusts that may be implemented in order to protect your estate. We can review our clients' estate documents and determine the best type of trust for their needs and goals, such as:
Irrevocable trust

Revocable trust

Charitable trust

Special needs trust
If you already have an existing will, our firm can evaluate your will to determine if adding a trust would further your estate plan goals. All estate plans should be periodically reviewed to ensure they are up-to-date with any changes in the law and your circumstances.
Estate Planning
In addition to handling trusts, our firm also provides clients with experienced advice for estate planning instruments, including the drafting of:
Wills

Living wills

Health care directives

Powers of attorney
Contact Us
Contact experienced lawyer Paul Orloff at our firm today to discuss your options and the best way in which to plan for your future. We provide knowledgeable advice and representation for all manner of estate planning matters.