BUSINESS FORMATION ATTORNEY IN DOWNEY, CALIFORNIA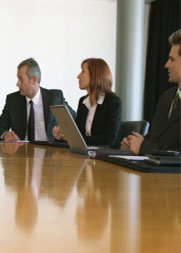 At Orloff & Associates, we truly understand the issues that you face when forming a new business. That is why we are here not just to help you fill out the paperwork, we are here to answer your questions, ease your fears and actually help you get into business. We lead you all the way through your initial paperwork into your organizational meeting, helping you avoid the many pitfalls of forming a business such as compliance with securities laws and other state compliance issues. We also understand that when forming a new business, the selection of the best business entity and the proper and efficient handling of the creation of the business are crucial to your success. Each entity type has its own unique advantages and disadvantages regarding ownership, taxes, and liability.
Experienced Business Entity Selection and Formation Legal Representation
When starting your business, you can choose from several business entity options, including:
Corporations

Limited liability companies (LLC)

Partnerships

Sole proprietorships
The law office of Orloff & Associates provides experienced legal advice to help you decide which business entity option best serves your needs. We also help you physically begin the business, going far above and beyond just filing paperwork with the Secretary of State. Our lead attorney, Paul Orloff, has a business degree from the University of Southern California and has years of experience running his own small business. Our in-depth knowledge of the needs and challenges of small- and medium-sized businesses comes from his life experience. We understand that you not only need someone to file papers, you may also need help with financing, obtaining resources, finding a location and getting customers.
Forming Your Corporation, LLC, Partnership or Sole Proprietorship
Forming a corporation is a complex process - articles of incorporation and bylaws must be drafted and filed, meetings must be held, minutes must be created and your new corporation must be in compliance with securities regulations.
Orloff & Associates handles all communications with the secretary of state, helps you get started with the business and helps you establish a base of operations. In addition, we draft employee handbooks, non-compete agreements and help you set human resources policies to ensure the smooth running of your business. Orloff & Associates has helped numerous start-up companies in and around Downey and we can provide the assurance that your new corporation has taken all steps to be officially formed and is in full compliance with state regulations.
If a partnership is a better option to meet your needs, we ensure that all necessary aspects of governance have been arranged and are included in your partnership agreement. A provision for the end of the partnership should also be included in case one partner later chooses to leave the business. By taking this step, similar to a prenuptial agreement, you can arrange now to amicably dissolve the partnership if necessary and avoid expensive business valuation and litigation costs in the future.
Orloff & Associates is also skilled at the creation of sole proprietorships. We will draft the formation documents and then create a legal trust through which you own and control your business. If at a future date, you choose to transfer the ownership of your business, we can simply transfer the trust to your chosen successor to avoid common difficulties that sole proprietors face. A trustee, administrator or property manager can also be appointed to oversee the trust and its assets if you pass away or become incapacitated.
Contact Orloff & Associates
Contact us for answers and assistance regarding business formation or business litigation should your new business get involved in a dispute. We have helped form countless business organizations in the Downey area and receive many new clients via referrals from existing and past clients. We understand the value of your time and money, and that is why we are committed to resolving your legal matters as quickly, efficiently and cost-effectively as possible