BUSINESS LITIGATION ATTORNEY IN DOWNEY, CALIFORNIA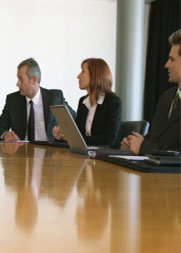 Managers and officers of small- or medium-sized businesses are familiar with the countless challenges that need to be faced and solved in order to survive in today's marketplace. The distraction and expense of a business or commercial dispute jeopardize your bottom line and your business itself.
At the law office of Orloff & Associates, we can handle your full business and commercial litigation matters. Attorney Paul Orloff has represented numerous businesses in an around the Downey area since 2002, including disputes involving contracts, partnership disputes, government agencies, trade secrets, collections, business dissolution, defamation, and credit defamation. Our clients include:
Small- and medium-sized businesses

Contractors

Housing and commercial property developers

Franchisers
We bring inventive, creative solutions to each case we accept. For example, in one recent case, our client had carefully developed a vendor and client database over many years as a key support tool of its parts and supply business. An officer of the company left the company with a copy of the list and opened up a competing business based on that proprietary information. We took the case to trial, arguing a number of contract, trade secret and non-competition laws, achieving a favorable result for our client.
We know that the dissolution of your business can also be a huge distraction and liability for you. In many ways, we think of business dissolution like a "business divorce" - it is much easier, faster and cost-effective to dissolve the relationship amicably and between the parties, without getting the courts involved, but under the advice of a competent business law attorney. If not done properly, "business divorce" can be similar to the breakup of a marriage because it can be contentious, emotional and expensive. Contact Orloff & Associates today for advice about how to amicably and properly dissolve your corporation, limited liability company or partnership.
In another recent case, the Bureau of Automotive Repair shut down our client's auto body repair shop for alleged violations of California state laws. Our client had financed equipment and other materials and signed a 10-year lease, so it was vitally important the business remain operational. Because of our swift and aggressive action on its behalf, our client's business stayed open.
We counsel each client on the risks and cost-effectiveness of a potential lawsuit and fight to obtain a favorable outcome in court, mediation, negotiation or arbitration.
Contact Us
If you have business law, commercial litigation or breach of contract issues, call Orloff & Associates. Our relationship with you depends on your needs - we work with your business on a one-case basis or in an ongoing relationship. We have helped many individuals and businesses in the Downey area over the years. We are committed to resolving your legal matter as quickly and efficiently as possible to save your precious time and money