BUYING & SELLING A BUSINESS IN DOWNEY, CALIFORNIA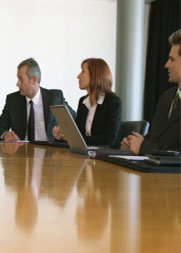 Buy/Sell Agreements • Buildings • Equipment • Leases
Are you considering buying a business or have questions about assuring full ownership of equipment, merchandise, and intellectual property? Are you selling a business but have questions on your rights regarding the transfer of a commercial lease? Do you own a business with one or more partners and need legal assistance in selling your portion?
The business law office of Orloff & Associates handles all aspects of buying and selling businesses. The ownership transfer of businesses involves a wide range of legal complexities including:
The sale of your business may be ready to be completed, but the owner of the building in which the business is located may refuse to allow you to break your lease and sign a new one with the purchaser. We handle negotiations with the landlord to facilitate the sale.

A partner in a business may wish to sell his or her portion, but sale rights are not laid out in the partnership agreement. In these so-called "business divorce" cases, we provide counsel regarding legal rights and the interpretation of ownership contracts and negotiate or litigate a solution.

If you are buying or selling a business with significant equipment, the Uniform Commercial Code has strict requirements regarding the disclosure of all involved real and personal property. We handle the sale, lease or liquidation of equipment and property, draft an enforceable buy/sell agreement and ensure that legal problems and challenges are not encountered down the road.
Orloff & Associates is led by attorney Paul Orloff, who holds a degree in business from the University of Southern California and was the owner/operator of his own business for nine years before practicing law. If you have questions or legal needs regarding any aspect of the transfer of a business, call us.
Contact Us
Contact Orloff & Associates with questions you may have about the buying or selling of a business. We have helped numerous local business owners in the Downey area and receive many new of our new clients via referrals from satisfied clients. We truly understand the importance of your time and money, which is why we are committed to resolving your legal issues as quickly, cost-effectively and efficiently as possible.