Have you recently been in a car accident in Downey, California? Speak to an experienced attorney.
If you have recently been injured or suffered property damage after being in a car accident, you may be eligible for compensation. The attorneys at the Law Offices of Orloff & Associates APC in Downey, California are focused on minimizing negative consequences and maximizing relief efforts for your recovery.
Schedule your free consultation
PAUL ORLOFF
ATTORNEY AT LAW
Since founding the Law Offices of Orloff & Associates APC in 2001, I have proudly served the legal communities of Downey, California with effective and successful results in personal injury cases. I understand the frustrations my clients face after an unexpected accident derails their life. As an experienced legal advocate, I review your case and help to outline your best course of action for recovering compensation. I believe in providing honest counsel, even if that means you don't need me.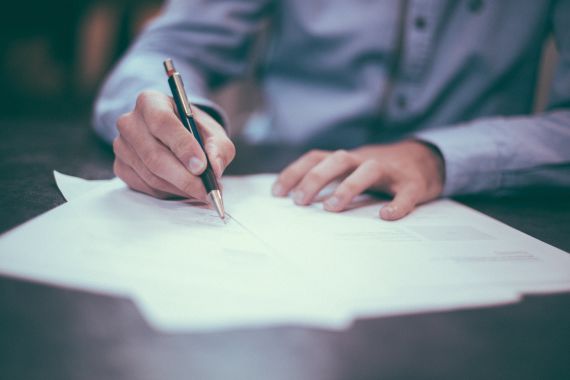 Do I need a
car accident attorney?
Even with the most minor accidents,
the answer is often "yes."
Even if you are filing a claim with your own insurance company, you won't necessarily get the best deal on your own. Typically, insurance companies try to pay out as little as possible, which is why you want to have a trusted legal advocate in your corner.
Why Choose the
Law Offices of Orloff & Associates APC?
Experience you can count on

My record of results speaks for itself, but I am committed to using my legal knowledge and skillset to bring an effective resolution to your case. I will work tirelessly to ensure you're aware of your rights and the best moves forward every step of the way.
Convenient, collaborative efforts

Based in California, most of my clients lead active, busy lifestyles. I strive to be flexible and accommodating to my clients' varying schedules; making myself available to meet your needs whenever they may arise.
Dependable representation

Not only do I take the time to thoroughly understand your case from the beginning, but I will remain attentive and dedicated to reaching the best possible outcome for your case until it has been resolved.
Allow me to help you
focus on what matters most
Fierce Representation after an Auto Accident
Drunk Driving Accidents
Drunk driving accidents are likely to catastrophically injure those involved. If you or a loved one has been hurt by a drunk driver, I am here to help. Call my office today.
Motorcycle Accidents
Most drivers are not properly trained to share the road with cyclists, so a motorcycle accident can yield terrible injuries. In Downey, California I can help you after an accident.
Truck Accidents
Being injured in a truck accident can be terrifying. Their companies will bring strong representation to court, but your case deserves that too. Let's see if I'm the right attorney for you.
I'll handle the legal matters so that you can
focus on your recovery.
If you have suffered from injuries or are looking to recover compensation for damages to your property after an accident, the emotional distress of where to turn can be too much to handle. Don't hurt your chances at recovering the full compensation your case deserves by trying to navigate the confusing legal processes.